Digital technologies are bringing about dramatic changes in society and at companies. In the IT services market, where demand is expected to grow steadily, investments involving the digital transformation (DX), which is the core business sector of the COMTURE Group, are growing as companies change their business models, create new business models and take other actions. These DX investments are forecast to climb at an average annual rate of more than 20%.
COMTURE views these trends as an opportunity to continue to grow and has established the goal of raising sales to 100 billion yen within the next 10 years. This medium-term business plan is positioned as the first step for accomplishing this goal.
Management Philosophy
Be a source of excitement for customers and dreams for employees.
Financial Target
Planning on 15 consecutive years of sales growth, 14 consecutive years of earnings growth and 20 consecutive years of higher dividends.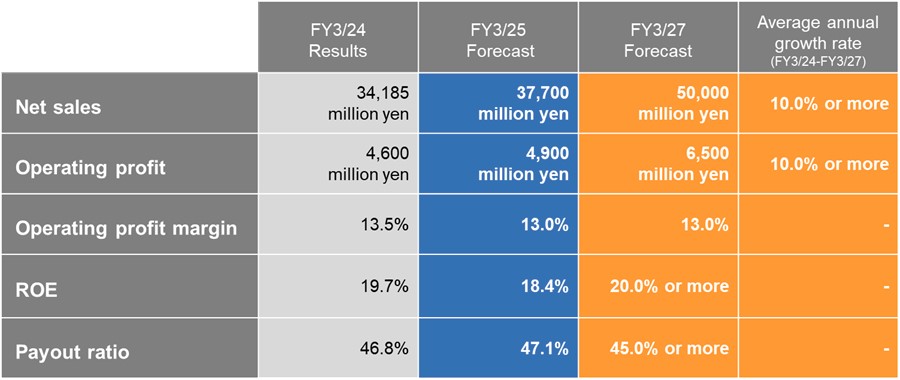 *Please see here for details.
https://www.comture.com/en/pdf/Announcement_of_Medium-term_Business_Plan_2022.pdf